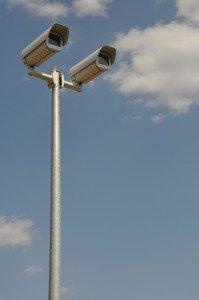 Recently I have been asked on several of my forensic investigations to enhance the audio recorded on CCTV surveillance video. Audio can be very useful evidence in addition to CCTV surveillance video in the courtroom. Audio helps fill in the missing components that help the court review the series of events as they occurred.
Some of the video evidence I review must be viewed in a proprietary video player created by the manufacturer of the CCTV system. Other video evidence like smartphone video and some CCTV recordings do not require a proprietary player. Either way, as an audio-video forensic expert, I have the skill and experience to know the best way to extract that audio recording and enhance it so that the triers of fact know more about the circumstances surrounding the criminal activity or litigation.
I have found that what is not captured on video by the CCTV system cameras may be captured on the audio portion of the same recording.
Once the audio track is extracted using a video software program, the digital audio file is imported into one of my audio software programs. One of the first steps is to increase the volume of the recording. The next step is to remove any unwanted background noise that distracts the listener's sound perception. This process is often repeated until the desired outcome is achieved.
I also use other tools to help further enhance the audio recording like equalization, compression, and notch filtering.
If you have any questions about audio enhancement or sound restoration from video surveillance, call us at (800) 647-4281.